Comments From Customers
" I just wanted to let you know I found you by googling "petrol in a diesel engine by mistake" and your Google ad was at the top of the results page. Your Google ad is very very valuable! No one else could help us, thank you so much. You've saved the day. "
Jessica
"After having made a mistake by putting $30 worth of diesel into my wife's petrol powered Dodge Nitro. I needed help and John was there, from Suckem Dry in no time, and on a Sunday. Awesome service and a life saver. Highly recommend SUCKEM DRY. "
Colin
"Good morning.
This is just a quick email to express my thanks for what I feel was great service yesterday. I phoned at around 5.30pm as I had put petrol into my diesel wagon in Papakura. I had a horse float and horse on the back, and was told by a gentleman that he would be coming from the Shore in rush hour traffic and therefore could be around 2 hours. I was pretty concerned for the welfare of our pony and asked him if he knew of another provider that may be based in South Auckland. He kindly suggested Suckie Moto, who I then tried and who happened to be a lot closer. I think this shows a lot of compassion for my situation, with children and animals on a wet night. I am incredibly grateful and will recommend you to anyone. Thanks again. Kind regards"
Tracy
"A few weeks back I stopped at BP in Penrose. I wasn't thinking and put diesel instead of Petrol into our SUV. I called [a fuel removal company], they said take it to Toyota dealer and couldn't be bothered coming out. Toyota quoted $380.00. I called Suckem Dry and they came and done a great job in no time, our van ready in 20 minutes. Very friendly service, awesome guy, John I think. Only charged around $185."
V. Singh
"Hey team. Thanks so much for your help in the fuel removal yesterday. John was awesome and punctual on a Sunday to our hard-to-find rural location too! Kind Regards."
Ben & Gordon
"Thank you for your amazing service Friday, Lake Rd, BP service station. Seriously dug us out of a deep hole. All the best."
David H
---
"Filling the ute up on the way home after dinner and my partner filled it full of petrol. We rung another company originally and because it was 6.30pm we got quoted $485! Couldn't believe it. I then Googled to find another company and found you guys. The guy that called me back was so great, he told me to go home leave the cap open and he will call when he was almost finished the job. He came from all the way from North Shore to pukekohe on a Friday night and still only charged us $205. We couldn't believe how inexpensive and how good the service was. Would definitely recommend to anyone. Cheers and big ups to that operator!" [sic]
Alex
---
"Easter Sunday loaded up with 3 kids, Wife and I, were heading up North. I wasn't thinking when I put petrol into the truck. Called Suckie Moto, they said call back 3 hours later and they will book a time. With a 3 month old baby that wasn't going to work. Found Suckem Dry. Great phone manner and was there within 20mins. John was fantastic and gave some helpful advise and played a big part in helping me and my family enjoy the rest of Easter. Awesome guy. Thanks." [sic]
Paul
---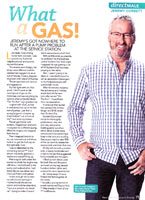 ---
"A few weeks back I stop at the BP in Dairy Flat and started pumping petrol into my diesel car. The attendants gave me a suckimoto card (who couldnt really be bothered coming out) so I got hold of Suckem Dry (John) came out and sucked out the petrol within 20min. Such a nice man, I will be forever grateful, he is a real credit to your company. Thanks so much" [sic]
Sheree
---
"Made the stupid mistake of putting petrol in the diesel truck. Service Station recommended Suckimoto but they charged $425. Contacted Suckemdry who only charge $205. John (man with two dogs) turned up within 15 mins and drained the tank for us. Very pleasant man and extremely helpfull. Good bugger. A1+ Thanks John " [sic]
---
"Borrowed The brothers beauty ute which he'd just listed to be sold and put in 91 instead of diesel . Called AA and they recommended suckimoto. I called suckimoto only to be told that it would be almost $400 and that because the driver had just got home to dinner I'd have to wait over an hour - an hour and a half . Luckily I made the decision to do my research and a quick google revealed Suckemdry . Suckem dry charged me $205 for the call out and I never caught the drivers name but a fellow with two dog companions ( which my girlfriend loved) came to the rescue ,arrived within 12 minutes of my call , and had my car fully pumped and ready to go within 15 minutes . The cherry on top was he even gave me back $20 to take my gf out for a drink to make up for the date night I accidentally ruined . All around amazing service and I would highly recommend using suckemdry and would like to pass on my Mrs and my greatest appreciation to the driver ( and his dogs) for their assistance ! 10/10!!" [sic]
NAT
---
"The quote from the AA man was more than twice what Suckem Dry charged ! John's expertise and friendly manner was much appreciated."
Andrew
---
"A huge thanks to Mike who came to the Service Station in Auckland as the forecourt attendant put Diesel in our petrol Surf. It was late evening too. Can't thank him enough - very nice person as well - nothing was a problem. Fast and efficient service. Cheers! "
Liz & Norm
---
John thanks for the great service ! I know I got the job done right from you and your team and have no hesitation recommending suckemdry. for all you DIY people this is a tricky job best left to the professionals !
Mr Zwart
---
"It was Christmas day! We'd had dinner and headed to the Far North from Auckland. My tank had 3/4 of 91 in it and I topped up 1/4 tank of deisel without realising it at Wellsford. I parked away from the pump while we did a few things and it wasn't til we were ready to hit the road the car struggled to start. I checked the pump and at the counter and sure enough GUILTY! I was given some incorrect advise from the garage, which fortunately I ignored (add meths to the tank). We tried to suck out the gas with no luck. I contacted VTNZ breakdown, who contacted SUCKM DRY (John) who was very efficient and friendly and saved our evening. Thank you. I would recommend this company to anyone. I hope John left the garage some business cards for them to give out it would have saved a lot of time and stress if the garage had given us the info. Apparently they have several of these mistakes weekly! Lesson learnt! Happy New Year!" [sic]
Denise
---
"I was just not thinking & put diesel in the family car on sunday afternoon. The service station were service-less and just wanted the $21 for the fuel. Well 20 minutes later Suckem dry came to the rescue, removing the seats to get to the second fuel tank and even pumping the correct petrol this time. Great service" [sic]
Eddie
---
"I accidentally put diesel in my dad's petrol car as I was on automatic pilot, thinking I had my diesel car....and was on my way to a party. However, Suckem dry came to the rescue. John managed to get my dad's car going and made sure that he had got all the diesel out... He was friendly and quick, and I recommend them!" [sic]
Janice
---
"I can really recommend using Suckem Dry - not that I recommend filling your diesel vehicle with petrol. But I didn't have to wait long, and they were very friendly and great service. They really turned my day around - so thanks heaps." [sic]
Trudy Jakeman